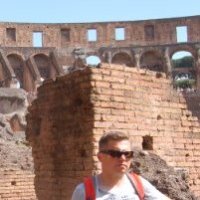 Marius
I definitely recommend to everyone to improve their English language skills at Anglu Kalbos Studija. Why? Not only because of its warm atmosphere but also of extremely interesting and inclusive teaching process they offer. It's about improving your English language skills along with discovering a lot of interesting stories or facts. A great place not only to learn but also to broden your horizons. Thank you, teacher Enrika!
Birutė
Now I have an individual course at AKS Jeruzale branch with teacher Julija Loiteryte and I feel that I am in good hands. Great team and perfect atmosphere for improvement! :)

Aušra
Spoken English group is an actual help for those who want to overcome language barrier and to transit the knowledge from theory into real practice, as well as to keep improving. They are different, they are funny, diverse, and the ones who can make you speak :-)

Milda
We come and start yelling like children. I've never been in such joyful lessons – non-stop crazy laugh. I have such a feeling we have no fear to talk about everything we want. Sometimes we are serious. Especially when we try to learn grammar. Then we are full of hopes. Our teacher is the chief of this school. We are lucky. Because she is really exceptional. Feeling her students' personalities. Where else could you find her? Looking forward to being together and improving.
Arūnas
I started studying at AKS probably once it had been establishment. Then we all sat in a small but cozy classroom. The school is growing and expanding, but coziness and simplicity remain. Here you simply enjoy the learning process - no stress, just progress.

Beata
In this language school you can learn English doing everything: singing, joking, and, the most important thing: talking about everything: life, love... Here we do not have any taboos! Apart from language skills you get here new friends, plenty of good emotions and JUST FUN!!

Olga
Before coming for my first lesson I didn't realise it would be so different from what I had imagined - it appeared to be much more interesting, fun and useful than I thought. Great teacher and perfectly chosen teaching methods make my learning process a real pleasure.

Erikas
If you want to improve your english skills, you won't find a better place in Vilnius! These lessons offer you a good atmosphere during the work time, one of the funniest and smartest teachers in the whole country and also very interesting teaching methods. Just try it and you will see, that it was the best choise, which you have ever made! :)

Gediminas
As the former student of AKS and the student of Vilnius Vytautas Magnus Gymnasium, I can say that it was definitely worth studying at this school. The atmosphere created during the classes was just super! We learned a lot, interacted with each other a lot, and laughed even more. Sometimes after classes, we did not go home, but rather stayed and played games that were interesting and useful, because everything was happening in English. I have never had a better English teacher; Our schools lack of such teachers. I think that she has many pedagogical qualities inherent in the work of a teacher, which is very important for teaching children. This is briefly about AKS ;)

Ieva
"It's psychotherapy, psychoanalysis, and psychodrama in English :)" Of course thanks to Aurelija's charisma! Or in other words, the best place to come to after the work, in a cozy, informal atmosphere to communicate in English language. It is a place where even the most modest people open up and fall in love with English language.

Inga
I never liked to learn languages, in fact - it was just suffering for me, but when I came to AKS I changed my mind drastically. A great teacher, cheerful course mates, the knowledge and practical skills I acquired impressed me. Thanks to AKS for teaching me how to learn language in a fun and effective way!

Joana
AKS stands not only for Anglu Kalbos Studija. For me, this was also Aurelija's language school, and Tuesday-Thursday's school. Surprisingly, I spent here all 4 seasons. In autumn, we were lost, just getting started, then getting to know the whole teaching system and the evil neighbor. Then there was winter, fighting for heater and eating mandarins. In spring it was hard to get involved, but some kind of force was attracting us here (maybe those messages with reproachable content, why you are not here or late), perhaps upcoming exams, which we began to face as a challenge over time, and not some kind of over-estimation of knowledge. Then summer, the last minute tips, exam. I remember I kept on refreshing the exam center page as soon as '10 exam tasks' were uploaded, which we resolved expeditiously. Then, we proudly got results of the exam, everyone went their own way, and sometimes it's pity that a tack to AKS has been forgotten. In any case, you are No. 1.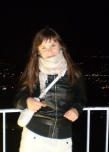 Marina
Only the best memories about AKS have survived. The teacher Aurelija was able to make lessons interesting, fun, and every time different. English skills here are improved not by the traditional question-answer method, but by boosting creativity, and simulating real life situations.

Petras
I studied at Anglu Kalbos Studija at the time when I was an school graduate (and then prices were much higher than now:) :) And I do not regret it at all! The classes never seemed to last long, the teaching material was well structuralized and easy to follow, which is very important while learning English. The information provided reflects the requirements of the exam, so what is being taught is what you exactly need, nothing what you don't. My teacher was miss Aurelija :) Funny, cheerful person who knows how to communicate with young people. She will always make you smile :) All the activities I remember are filled with warm memories. I really recommend this school, especially for school graduates. Good luck!

Rasa
I've never regretted joining Anglų Kalbos Studija. The teacher was young and creative so she knew how to make a lesson attractive especially for young students, how to encourage and involve all of them in a work. Every lesson was a great time spent in doing various tasks and analyzing mistakes with a little humor. Small groups of friendly students and cosy atmosphere make you feel relaxed and self-confident. Of course, to make your best you also have to practice at home but at the lessons you gradually understand your gaps and in what way you should study.

Greta
Teacher Eglė B. is a very warm and sincere person. In the future, I would like to meet more people like her. The time spent with her has dissipated very quickly and she was always interested how we are doing. It can be said that communication with her was not like with a teacher, but as with a friend, and it's very joyful :)
Tomas
I'm very glad that I have opportunity to learn at Anastasia. She is always very helpful, sees when you need help and, of course, helps. I have never seen her not wearing a smile, she's always in a good mood. Her lessons are always interesting and attractive, sometimes funny and sometimes very serious and makes you fall into contemplation. The atmosphere in every lesson is very positive. We can talk a lot about it, but all I wish is to make sure it by yourself! :)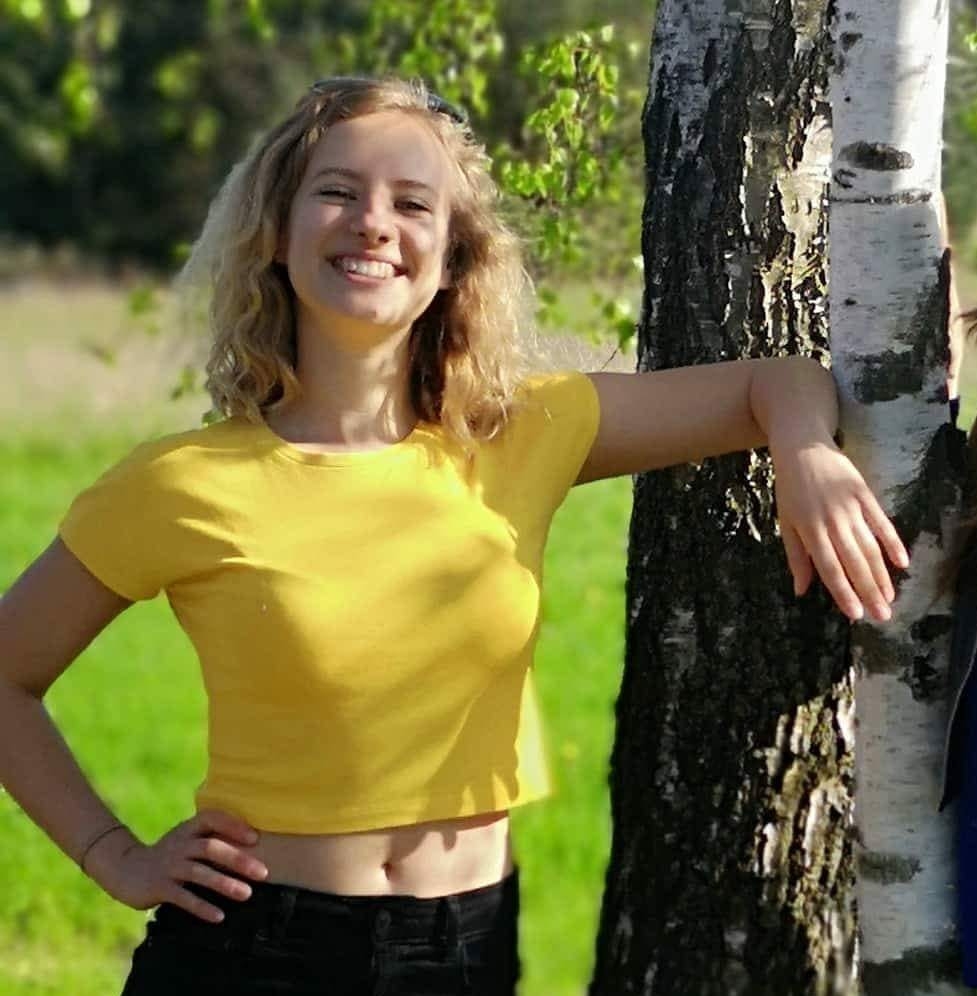 Rūta
Teacher Anastasiia is a very warm, always smiling and tender teacher for the students. She is enthusiastic, inventive, and her lessons are with elements of the game, so learning is really fun! You can feel and see that for her it is important that students would understand what they are learning.

Kristina
The lessons of teacher Ivan were wonderful. I got a lot of knowledge and good advices on TOEFL exam. Also, this person inspired me not to drop my hands and seek my dreams overcoming all the obstacles. The first lessons were timid, like during English classes at school, but eventually I went to Ivan's course as to a good friend who sincerely believes in me and helps me. :)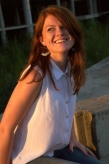 Simona
Before I started attending spoken English course with teacher Migle, I didn't trust my English skills and I was disappointed with myself, hoping that in the future I will be able to speak English more fluently and more boldly. And now I can say a huge thank you. During the lessons, no one is forgotten, and teacher Migle does not allow anyone to escape with a simple one-word answer. Each lesson had different topics, sometimes more interesting, sometimes more complicated or boring, but more or less touching each of us. The most important thing is that every time you come to a lesson, you feel that you want to and can say more without worrying about the imperfect pronunciation of your English or the incomplete sentence. Greater confidence of my English and the words of the teacher Migle "you can do this" have given me the courage to believe in myself and to get a job in an international company where English language is a top priority. So, if you are reluctant to humble your eyes, when you need to read a sentence in English and need a kick to improve, I recommend you to believe in yourself with the help of Anglu Kalbos Studija and perhaps with teacher Migle!
Closest public transport stops: Džocharo Dudajevo Skveras - Bus 11; Sėlių - Bus 11; Trolleybuses 1, 3, 7; Panorama - Buses 30, 49, 69; Trolleybuses 9, 19.
Ateities St 2A, Vilnius, Jeruzalė
+370 675 33216
ateities@anglustudija.lt
Closest public transport stops: Kalvarijos - Buses 1G, 2G, 34, 35, 36, 55, 57, 66, 75, 76, 87;  Rugių - Buses 34, 55, 57, 75, 76, 87.
Ševčenkos St 31, Vilnius, Naujamiestis
+370 609 60697
naujamiestis@anglustudija.lt
Closest public transport stops: Vingis - Buses 21, 22, 23; Trolleybuses 6, 12, 14; T. Ševčenkos - Buses 3G, 23, 73, 88; Trolleybuses 10, 17. 
Gabijos St 35, Vilnius, Pašilaičiai
+370 672 40433
gabijos@anglustudija.lt
Closest public transport stops: Skalvių - Buses 5, 32, 46, 5G; Trolleybuses 7, 13, 18 ; Gabijos - Bus 46; Deivių - Bus 5.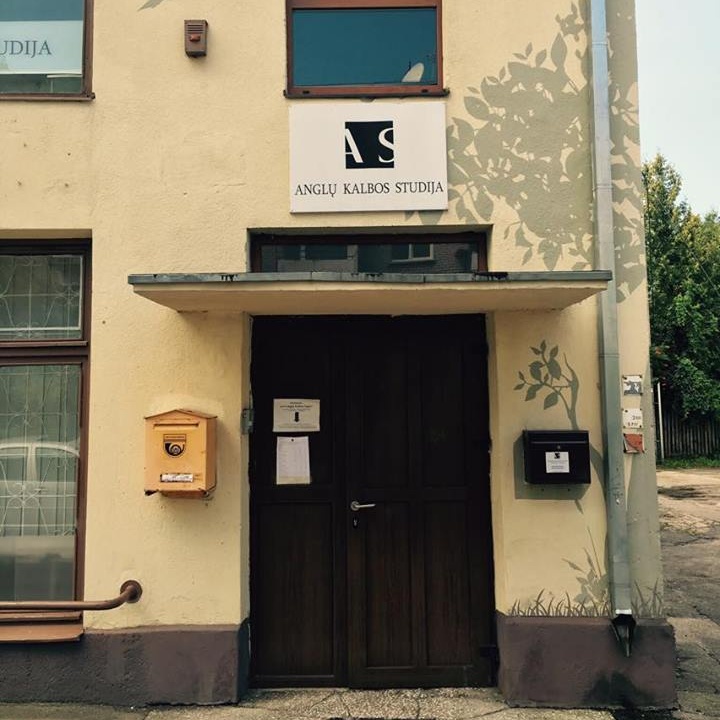 Lietuvių St 1, Kaunas, Žaliakalnis
+370 607 59971
kaunas@anglustudija.lt
Closest public transport stops: Žemaičių St - Buses 26, 29, 35; Trolleybuses 1, 5, 7, 10, 11; Sporto St - Buses 3, 6, 6G, 10, 34, 37, 37N, 38, 43; Shuttle Taxis 51, 53; Trolleybus 4; Ledo Arena - Buses 6, 34, 38, 43; Shuttle Taxi 53; Trolleybus 4.